Description
Winemaking is part commercial, part agricultural and sometimes part hospitality — it's niche yet diverse at the same time. Allianz Global Corporate & Specialty (AGCS) can create a winery insurance policy that covers what you need, including E&O liability if your winery operates an event space.Winery Insurance that Values Wine at Selling PriceAGCS values your loss at selling price so you are covered should something happen to your wine in an accident or in a natural disaster, such as a flood.This important coverage applies to:
In-process wines
Library wines
Harvested fruit
Staged release wines
We also offer a number of flexible coverages to protect the specific operations that your winery runs:Wine Leakage InsuranceYou need to protect your business should your wine unfortunately find its way down the drain. With wine leakage coverage and the fair wine valuation from AGCS, you'll have true protection against losing wine.Agricultural Drift InsuranceMany vineyards use chemicals at some point. Even with responsible use, the direction of the wind or human error could mean negative effects for people, animals and other crops. This protection helps guard against mishaps that occur when you use farm chemicals on vines. Liquor Liability InsuranceLiquor liability coverage is a must for wineries with tasting rooms. This aspect of the policy will protect you against injury or damage that is directly related to your sale of alcohol.Product Withdrawal InsuranceWine can be recalled for a number of reasons: improper labeling, tainted wine or a hazard with the bottles. Our product withdrawal expense coverage addresses the related expenses of having to recall wine.The extra protection covers:
Cost to announce the withdrawal to the public
Overtime to employees or contractors working on the withdrawal
Transfer or shipping costs to move the tainted wine
Storage space for up to 1 year after the withdrawal is initiated
Bills to dispose of the defective wine
Key Employee Extra Expense InsuranceSince winemaking is such a specialized job, it's not always easy to find an employee with the skill set that you require, especially on short notice. The AGCS Key Employee Extra Expense coverage helps you recruit, relocate and train a new employee should you have an unexpected vacancy due to permanent disability or death.
Listing Contact
Brent Allen CEO
Offered By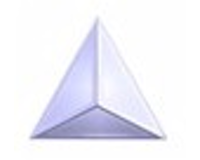 Allen Financial Insurance / The Equestrian Group
10 listings in 50 states + DC
View Company
Availability 50 states + DC
Alabama
Alaska
Arizona
Arkansas
California
Colorado
Connecticut
Delaware
District of Columbia
Florida
Georgia
Hawaii
Idaho
Illinois
Indiana
Iowa
Kansas
Kentucky
Louisiana
Maine
Maryland
Massachusetts
Michigan
Minnesota
Mississippi
Missouri
Montana
Nebraska
Nevada
New Hampshire
New Jersey
New Mexico
New York
North Carolina
North Dakota
Ohio
Oklahoma
Oregon
Pennsylvania
Rhode Island
South Carolina
South Dakota
Tennessee
Texas
Utah
Vermont
Virginia
Washington
West Virginia
Wisconsin
Wyoming