Rent-ItGuard - Equipment Rental
Offered by AmWINS Group, Inc.
Party Rental
Equipment Rental
Rental Equipment
Description
Rent-itGuard is equipped to meet the insurance and risk management needs of the equipment rental industry. Rent-itGuard has been designed for businesses engaged in the rental of equipment including light and heavy construction equipment, equipment rental (homeowners), and rental stores whose rental operations are greater than 70% of total revenue.
Target Classes of Business (SIC Codes)
735300 Heavy construction equipment rental
735399 Heavy construction equipment rental, nec
735900 Equipment rental and leasing, nec
735901 Home cleaning and maintenance equipment rental services
735999 Equipment rental and leasing, nec, nec
735906 Party supplies and rental services
735909 Musical instrument and rental services
Ineligible Classes
Rent to own centers
Equipment rental with operators
Crane rentals with or without operator
Any installation, erection or contracting operations
Any watercraft, aircraft or medical equipment rental
Automobile or truck rental
Party and event
New ventures
Availability
This program is available in all states except: WV.
Coverages*
Property
General Liability
Inland Marine
Crime
Auto
Umbrella
Workers' Compensation
Submission Requirements
Rent-ItGuard Supplemental
ACORD forms completed for all coverage requested
5 years currently valued loss runs (current year; plus prior four years) including a description of any incurred claim over $10,000
If multiple buildings, please provide distance between buildings via diagram or a satellite photo
Complete copies of Customer Rental Agreement(s)
Please send submissions to: jean.williams@amwins.com.
*This is intended as a brief overview of the coverages offered. Please ask for complete copies of policies for a full description of coverage.
Listing Contact
Jean Williams Program Manager
Offered By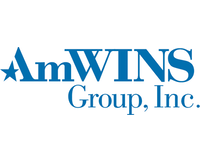 AmWINS Group, Inc.
33 listings in 50 states + DC
View Company
Availability 50 states
Alabama
Alaska
Arizona
Arkansas
California
Colorado
Connecticut
Delaware
District of Columbia
Florida
Georgia
Hawaii
Idaho
Illinois
Indiana
Iowa
Kansas
Kentucky
Louisiana
Maine
Maryland
Massachusetts
Michigan
Minnesota
Mississippi
Missouri
Montana
Nebraska
Nevada
New Hampshire
New Jersey
New Mexico
New York
North Carolina
North Dakota
Ohio
Oklahoma
Oregon
Pennsylvania
Rhode Island
South Carolina
South Dakota
Tennessee
Texas
Utah
Vermont
Virginia
Washington
West Virginia
Wisconsin
Wyoming