Homeowners Insurance
Offered by Anderson and Murison
Condos
Homeowners
Property
Dwelling Fire
Mobile Homes
Manufactured Homes
Brush
High Brush
High Value Homes
Renters Insurance
Description
Anderson and Murison has personal insurance markets to make sure that whatever it is your clients invests in, it will always be protected. A&M has In-House binding authority with multiple A.M. A+ Rated markets that allow our experienced Underwriters to offer faster service and competitive quotes.
We have markets that can offer:
HO3, HO4, HO6, DP1 & DP3
Low to High Value Homes
Renovation, Builder's Risk & COC
Personal Article Floater
Excess Flood
Residential Earthquake
Comprehensive Liability & Excess Liability
Personal Umbrella & Excess Umbrella
For more information, call or email your A&M representative today!
800-234-6977

www.AndersonMurison.com
Details
$10M Maximum Limit
$1M Minimum Limit
Carrier Information
Multiple Carriers
Listing Contact
Personal Lines Underwriting
Offered By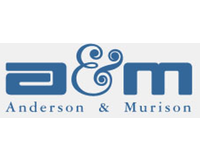 Anderson and Murison
10 listings in 50 states + DC
View Company
Availability 49 states
Alabama
Alaska
Arizona
Arkansas
California
Colorado
Connecticut
Delaware
District of Columbia
Florida
Georgia
Hawaii
Idaho
Illinois
Indiana
Iowa
Kansas
Kentucky
Louisiana
Maine
Maryland
Massachusetts
Michigan
Minnesota
Mississippi
Missouri
Montana
Nebraska
Nevada
New Hampshire
New Jersey
New Mexico
New York
North Carolina
North Dakota
Ohio
Oklahoma
Oregon
Pennsylvania
Rhode Island
South Carolina
South Dakota
Tennessee
Texas
Utah
Vermont
Virginia
Washington
West Virginia
Wisconsin
Wyoming