Description
Apollo General's Insurance for House Lifting Contractors offers operations for small- to medium-sized risks engaging in these activities

Risks that are currently ineligible for this Program include those who operate outside designated, state-approved territory, subcontract more than 20% of their operations, and who act as a general contractor, construction manager, builder or developer. Additionally, new operations and contractors who work on piers, basements, foundational, or structural concrete work are also ineligible.

Our AM Best Rated A+15 Program offers superior insurance for House Lifting Contractors and includes these primary benefits:

• Blanket Additional Insured - where contract required
• Waiver of Transfer of Rights of Recovery Against Us to Others - where contract required
• Primary and Noncontributory - where contract required
• Per Project/Location General Aggregate ($5 million Cap)
• Employee Benefits Liability
• Stop Gap option available

The minimum premium is $25,000.
Offered By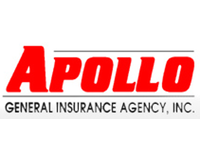 Apollo General Insurance Agency, Inc.
8 listings in 50 states
View Company
Availability 5 states
Alabama
Alaska
Arizona
Arkansas
California
Colorado
Connecticut
Delaware
District of Columbia
Florida
Georgia
Hawaii
Idaho
Illinois
Indiana
Iowa
Kansas
Kentucky
Louisiana
Maine
Maryland
Massachusetts
Michigan
Minnesota
Mississippi
Missouri
Montana
Nebraska
Nevada
New Hampshire
New Jersey
New Mexico
New York
North Carolina
North Dakota
Ohio
Oklahoma
Oregon
Pennsylvania
Rhode Island
South Carolina
South Dakota
Tennessee
Texas
Utah
Vermont
Virginia
Washington
West Virginia
Wisconsin
Wyoming