Equine Veterinary & Small Animal Services Insurance Program
Offered by Allen Financial Insurance / The Equestrian Group
Professional Liability
Commercial Property
Equine
Business Liability Coverage
Commercial General Liability
Business Equipment
Business Income
Horse Vets
Description
Our Veterinary Insurance Program is a preferred insurance policy designed specifically for veterinarians, kennels, and animal hospitals.

Animal Sevices Insurance policy provides coverage for buildings and/or personal property at the described premises. Insureds and their employees are protected from business liability for bodily injury, property damage, professional liability, personal injury or advertising injury. Care, custody and control or bailee coverage is included in the package.

Animal Services Program provides outstanding protection for thousands of animal service businesses including Horses throughout the United States. This comprehensive program gives you the ability to combine broad property, liability, commercial auto, bonds, workers compensation and umbrella coverage with low preferred rates. The program is currently limited to Pet & Equine Veterinary Practices.
Details
Has Pen
Appointment Required
Carrier Information
Capitol Specialty
Offered By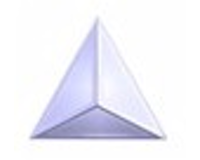 Allen Financial Insurance / The Equestrian Group
10 listings in 50 states + DC
View Company
Availability 50 states
Alabama
Alaska
Arizona
Arkansas
California
Colorado
Connecticut
Delaware
District of Columbia
Florida
Georgia
Hawaii
Idaho
Illinois
Indiana
Iowa
Kansas
Kentucky
Louisiana
Maine
Maryland
Massachusetts
Michigan
Minnesota
Mississippi
Missouri
Montana
Nebraska
Nevada
New Hampshire
New Jersey
New Mexico
New York
North Carolina
North Dakota
Ohio
Oklahoma
Oregon
Pennsylvania
Rhode Island
South Carolina
South Dakota
Tennessee
Texas
Utah
Vermont
Virginia
Washington
West Virginia
Wisconsin
Wyoming