Accountants Professional Liability
Offered by Landy Insurance Agency
E&O
Professional Liability
Accountants
Tax Preparers
Bookkeepers
Enrolled Agents
CPA's
Accountants Professional Liability
Accountants E&O
Description
Coverage is available for small to large firms and for broad areas of practice. Limits are available up to $5,000,000/$5,000/000 and coverage is provided by an A+ Superior rated carrier. Generous definitions of professional services, multiple deductible reduction options and many ERP options. The program features a free and confidential legal hotline as well as an exclusive risk management website offering access to sample professional letters, whitepapers and free CE credits. Coverage is available to CPAs, Tax Preparers, Enrolled Agents and Bookkeepers.

New lower premiums and significant policy enhancements.
Details
Has Pen
Appointment Required
Carrier Information
Great American Insurance Co.
Listing Contact
John Torvi Director of Marketing & Sales
Offered By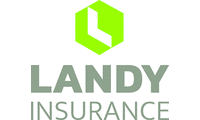 Landy Insurance Agency
9 listings in 50 states + DC
View Company
Availability 49 states
Alabama
Alaska
Arizona
Arkansas
California
Colorado
Connecticut
Delaware
District of Columbia
Florida
Georgia
Hawaii
Idaho
Illinois
Indiana
Iowa
Kansas
Kentucky
Louisiana
Maine
Maryland
Massachusetts
Michigan
Minnesota
Mississippi
Missouri
Montana
Nebraska
Nevada
New Hampshire
New Jersey
New Mexico
New York
North Carolina
North Dakota
Ohio
Oklahoma
Oregon
Pennsylvania
Rhode Island
South Carolina
South Dakota
Tennessee
Texas
Utah
Vermont
Virginia
Washington
West Virginia
Wisconsin
Wyoming