Apartment Building Owners
Offered by Anderson & Murison, Inc.
Apartments
Vacant Property
Commercial Property
Earthquake
Property
California Earthquake
Apartments Package
Hotel Package
Hotel Motel
Apartment Building Owners
Description
Anderson and Murison knows Apartment Buildings and Earthquake insurance. House Package, Earthquake. We are experts in the property market and can find the right fit for your custsomers.Move in on new business with this program designed to cover apartment buildings or complexes with five or more units, apartment hotels and boarding or rooming houses.Below is an example of the coverages we offer, but, we also work with numerous carriers to find the right fit for your customer.
General Liability
Primary Limits up to $3,000,000 Occurrence/$5,000,000 Aggregate
Hired and Non-owned Auto
Medical Payments Coverage - $5,000 Limit - Included
Pools and Spas
Property
Basic, Broad or Special Form
Replacement Cost or ACV
Building
Business Personal Property
Business Income
Equipment Breakdown
Accounts Receivable
Computer Equipment
Outside Signs
Valuable Papers
Food Spoilage
Crime
Inside the Premises -Theft of Money and Securities
Inside the Premises - Robbery or Safe Burglary of Other Property
Outside the Premises
Call us today at:
800-234-6977

www.AndersonMurison.com
Details
$10M Maximum Limit
$1M Minimum Limit
Carrier Information
Multiple Carriers
Listing Contact
Commercial Underwriting
Offered By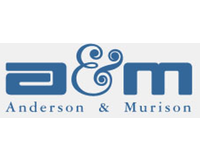 Anderson & Murison, Inc.
10 listings in 50 states + DC
View Company
Availability 49 states
Alabama
Alaska
Arizona
Arkansas
California
Colorado
Connecticut
Delaware
District of Columbia
Florida
Georgia
Hawaii
Idaho
Illinois
Indiana
Iowa
Kansas
Kentucky
Louisiana
Maine
Maryland
Massachusetts
Michigan
Minnesota
Mississippi
Missouri
Montana
Nebraska
Nevada
New Hampshire
New Jersey
New Mexico
New York
North Carolina
North Dakota
Ohio
Oklahoma
Oregon
Pennsylvania
Rhode Island
South Carolina
South Dakota
Tennessee
Texas
Utah
Vermont
Virginia
Washington
West Virginia
Wisconsin
Wyoming