RLI Specialty Programs
Offered by RLI Corp.
Restaurants
Bars & Taverns
Hotels
Golf Course
Bowling Alley
Fitness Clubs
Health Clubs
Amateur Sports
Lessor's Risk
Specialty Programs
Description
RLI Specialty Programs A+ rated. Targeted niches. Leading-edge technology. Visit the
RLI Specialty Programs website
.
RLI Specialty Programs is looking to partner with specialist program administrators with a unique niche and a profitable program. We offer A+ paper, an efficient, proprietary web-based rate/quote/bind/issue automation system, and a limited distribution network that creates franchise value.
Carrier Information
RLI Insurance
Listing Contact
Victor Garcia
Offered By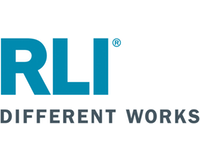 Availability 50 states + DC
Alabama
Alaska
Arizona
Arkansas
California
Colorado
Connecticut
Delaware
District of Columbia
Florida
Georgia
Hawaii
Idaho
Illinois
Indiana
Iowa
Kansas
Kentucky
Louisiana
Maine
Maryland
Massachusetts
Michigan
Minnesota
Mississippi
Missouri
Montana
Nebraska
Nevada
New Hampshire
New Jersey
New Mexico
New York
North Carolina
North Dakota
Ohio
Oklahoma
Oregon
Pennsylvania
Rhode Island
South Carolina
South Dakota
Tennessee
Texas
Utah
Vermont
Virginia
Washington
West Virginia
Wisconsin
Wyoming