Management Liability - E&O
Offered by NIF Group, Inc.
Architects E&O
Cyber Liability
Employment Practices Liability
EPLI
Financial Institutions
Initial Public Offerings
Non Profit D&O
Private Company
Public Company
Description
NIF Pro is the specialty division within NIF Group, Inc. providing Management & Professional Liability products to our producers for their existing and potential clients. We maintain a working relationship with the entire management & professional liability marketplace, so that by making one submission to us, your client has the benefit of the most appropriate underwriters reviewing their submission. Creating a competitive environment on every transaction, we ensure that your client is offered broad terms and conditions at competitive pricing. Because we work in a Brokerage capacity, we represent you during negotiations and provide unbiased opinions on coverage.
Carrier Information
Various - rated "A-" or better
Listing Contact
David Vicari President-NIF Pro
Offered By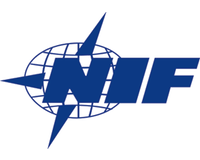 Availability 50 states + DC
Alabama
Alaska
Arizona
Arkansas
California
Colorado
Connecticut
Delaware
District of Columbia
Florida
Georgia
Hawaii
Idaho
Illinois
Indiana
Iowa
Kansas
Kentucky
Louisiana
Maine
Maryland
Massachusetts
Michigan
Minnesota
Mississippi
Missouri
Montana
Nebraska
Nevada
New Hampshire
New Jersey
New Mexico
New York
North Carolina
North Dakota
Ohio
Oklahoma
Oregon
Pennsylvania
Rhode Island
South Carolina
South Dakota
Tennessee
Texas
Utah
Vermont
Virginia
Washington
West Virginia
Wisconsin
Wyoming