Artisan Contractors
Offered by NIF Group, Inc.
Swimming Pool Contractor
Artisan Contractors
Landscape Contractor
Contractors Workers Comp
Solar Energy
Hardscape Contracting
Spa Contractors
Description
General Liability, Commercial Auto, Commercial Property, Inland Marine, & Excess Liability.

Contractor Classes:
• Drywall & Acoustical Tile
• Electrical
• Fencing
• Glazing
• Heating and Air Conditioning
• Home Installation (Cabinet, Countertop, Garage Door, Stairways and Rails, Floor Covering)
• Land Improvement/Development
• Landscaping
• Masonry and Concrete
• Painting (including Paperhanging and Window Treatments)
• Plumbing
• Solar Energy
• Swimming Pool Building and Related Subcontractors
• Tile

Payment Plans: Our premium payment plans provide significant cash flow advantages. After posting a security deposit, premium is payable monthly. You may also utilize the class reporting or the fixed monthly pay plan. Your working capital is not tied up in large, prepaid insurance premiums and premium financing is not required!

"Wrap" Policies: Commercial Automobile, Commercial Property, and Inland Marine "Wrap" policies are offered for contractors performing most any contracting operation. NIF must write at least the Auto to write the Property or Inland Marine coverage.
Details
$2M Maximum Limit
$1M Minimum Limit
Carrier Information
QBE-Praetorian
Listing Contact
David Daniels President-NIF Insurance Services of CA
Offered By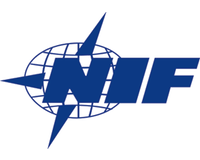 Availability 4 states
Alabama
Alaska
Arizona
Arkansas
California
Colorado
Connecticut
Delaware
District of Columbia
Florida
Georgia
Hawaii
Idaho
Illinois
Indiana
Iowa
Kansas
Kentucky
Louisiana
Maine
Maryland
Massachusetts
Michigan
Minnesota
Mississippi
Missouri
Montana
Nebraska
Nevada
New Hampshire
New Jersey
New Mexico
New York
North Carolina
North Dakota
Ohio
Oklahoma
Oregon
Pennsylvania
Rhode Island
South Carolina
South Dakota
Tennessee
Texas
Utah
Vermont
Virginia
Washington
West Virginia
Wisconsin
Wyoming