Description
We offer insurance for recycling companies who operate incommercial construction and debris recycling to collect, grind, shred or crush concrete, asphalt, metal, glass, wood and mixed construction debris. Commercial contractors that provide and/or transport containers, bins and dumpsters, such as Metal Scrap Dealers, Building Material Dealers – Second Hand (restricted to resale of salvaged bricks or concrete blocks), Pulp Manufacturing, Recycling Collection (other than Not For Profit) are a great fit for this program, along with Stone Quarries and Crush operations.Our AM Best Rated A+15, General's General Liability Program offers the following:
Defense Outside Limit
Blanket Additional Insured – Completed Ops (CG 20 37 10 01) – where contract required
Waiver of Subrogation – where contract required
Primary Wording – where contract required
Blanket Contractual – where contract required
Personal/Advertising Injury
Employee Benefits Liability
Stop Gap option available
Minimum premium of $2,500 required.
Listing Contact
Maribel Hernandez Underwriter
Offered By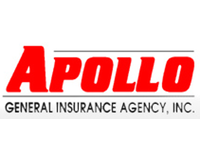 Apollo General Insurance Agency, Inc.
8 listings in 50 states
View Company
Availability 49 states
Alabama
Alaska
Arizona
Arkansas
California
Colorado
Connecticut
Delaware
District of Columbia
Florida
Georgia
Hawaii
Idaho
Illinois
Indiana
Iowa
Kansas
Kentucky
Louisiana
Maine
Maryland
Massachusetts
Michigan
Minnesota
Mississippi
Missouri
Montana
Nebraska
Nevada
New Hampshire
New Jersey
New Mexico
New York
North Carolina
North Dakota
Ohio
Oklahoma
Oregon
Pennsylvania
Rhode Island
South Carolina
South Dakota
Tennessee
Texas
Utah
Vermont
Virginia
Washington
West Virginia
Wisconsin
Wyoming