Fast Food Restaurants
Offered by UCA General Insurance Services, Inc.
Mom & Pop Restaurant
Restaurant Package
Small Restaurants
Restaurant EPLI
Restaurant Workers Compensation
Fast Food
Family Restaurants
Franchise Restaurant
Description
Our Restaurant Programs are Preferred Packages for the newer, high quality restaurant accounts.
*Asian Restaurants *Restaurants w/ Entertainment *Dinner House *Fast Food *Fine Dining *Ethnic Restaurants *Family Restaurants *Mom n Pop Restaurants and much more!
Key Package Guidelines
• Buildings up to 25 years of age unless updated
• Packages include Equipment Breakdown coverage including $100,000 food spoilage
• Strict standards for automatic fire suppression systems, fire extinguishers and flue maintenance.
• Risks open past midnight subject to management approval
• Liquor receipts vary, contact your underwriter for details.
• No wharf or dock exposures
• Non-owned and hired automobile coverage is not available on those risks which have delivery, catering or valet parking exposures
• Platinum Endorsement available, call for details!
Applications online at
www.ucageneral.com
. To get appointed, please contact Barry Colburn,
bcolburn@ucageneral.com
, (800) 222-5582.
Competitive rates, knowledgeable underwriters, superior service and in-house claims servicing with UCA General Insurance! "Service is our Strength!"™
Other exclusive UCA Programs include: Condos & HOA, Business Parks, Hotels & Motels, Shopping Centers, Grocery Stores, Apartments, Lessors Risk, EZ Eatery, Dry Cleaners, Mini Mart w/ Gas and much more!
Umbrella, EPLI, Data Compromise also available. Workers' Comp available with our sister company Pacific Excess.
www.pacificexcess.com
For questions or new appointments contact:
marketing@ucageneral.com
.
Details
Has Pen
Appointment Required
Carrier Information
Century-National Ins. Co.
Listing Contact
Barry Colburn Director of Marketing
Offered By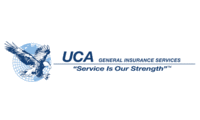 UCA General Insurance Services, Inc.
10 listings in 7 states
View Company
Availability 7 states
Alabama
Alaska
Arizona
Arkansas
California
Colorado
Connecticut
Delaware
District of Columbia
Florida
Georgia
Hawaii
Idaho
Illinois
Indiana
Iowa
Kansas
Kentucky
Louisiana
Maine
Maryland
Massachusetts
Michigan
Minnesota
Mississippi
Missouri
Montana
Nebraska
Nevada
New Hampshire
New Jersey
New Mexico
New York
North Carolina
North Dakota
Ohio
Oklahoma
Oregon
Pennsylvania
Rhode Island
South Carolina
South Dakota
Tennessee
Texas
Utah
Vermont
Virginia
Washington
West Virginia
Wisconsin
Wyoming