Broadcasters - Radio/Television
Offered by AmWINS Group, Inc.
Special Events
Broadcasters
Radio Broadcasters
Television Broadcasters
Towers
Media
TV
Satellites
Description
Broadcasters BusinessPro, targeting radio and television broadcast stations, whether small or large broadcasters, this program meets operators distinct coverage needs ranging from towers with a variety of valuation options to special events coverage and broadcasters media professional. Available coverages include property, inland marine (building/contents, towers/antennas, business interruption, broadcast media software, mobile broadcasting equipment), general liability (special event capabilities), crime, automobile, umbrella and broadcast media liability. Open brokerage - open to all independent agents with no volume commitments.
Requirements include: At least 5 yr. in operation, completed ACORD applications, driver motor vehicle reports, three-year, currently valued, loss history provided by the insurance company, Broadcasters BusinessPro Supplemental Application, available at
www.amwins.com
. Availability note: auto is not available in HI and MA
Listing Contact
Laurie McKenzie
Offered By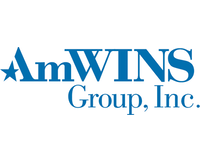 AmWINS Group, Inc.
32 listings in 50 states + DC
View Company
Availability 50 states + DC
Alabama
Alaska
Arizona
Arkansas
California
Colorado
Connecticut
Delaware
District of Columbia
Florida
Georgia
Hawaii
Idaho
Illinois
Indiana
Iowa
Kansas
Kentucky
Louisiana
Maine
Maryland
Massachusetts
Michigan
Minnesota
Mississippi
Missouri
Montana
Nebraska
Nevada
New Hampshire
New Jersey
New Mexico
New York
North Carolina
North Dakota
Ohio
Oklahoma
Oregon
Pennsylvania
Rhode Island
South Carolina
South Dakota
Tennessee
Texas
Utah
Vermont
Virginia
Washington
West Virginia
Wisconsin
Wyoming