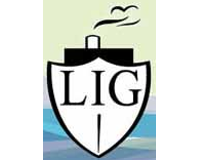 LIG Marine Managers
www.ligmarine.com
Description
The Leading Provider of Commercial Marine and Longshore Insurance.
Office Locations
LIG Program Managers, LLC
Address 908 Town & Country Blvd., Ste. 120
Houston TX, 77024
Phone 832-586-0301
Fax 713-456-2366
LIG Marine Managers
Address One Embarcadero Ctr., Ste. 500
San Francisco CA, 94111
Phone 415-513-5676
Fax 415-433-5994
LIG Marine Managers, U.K.
Address Lloyd's Building, Gallery 4
12 Leadenhall St.
London UK,