There appears to be a misalignment between carrier performance and independent agents' expectations in both personal and commercial lines. These are selected findings of "Agent Voices 2018," a soon-to-be-released report based on a survey of the nation's independent agents cosponsored by Channel Harvest Research and Insurance Journal.
In commercial lines, agents expect high underwriting performance from their leading carriers, the survey found. Yet those same agents score their top carriers well short in that area.
Disconnects also exist in personal lines, where carriers fail to match agents' expectations for competitive pricing, claims responsiveness and claims service quality.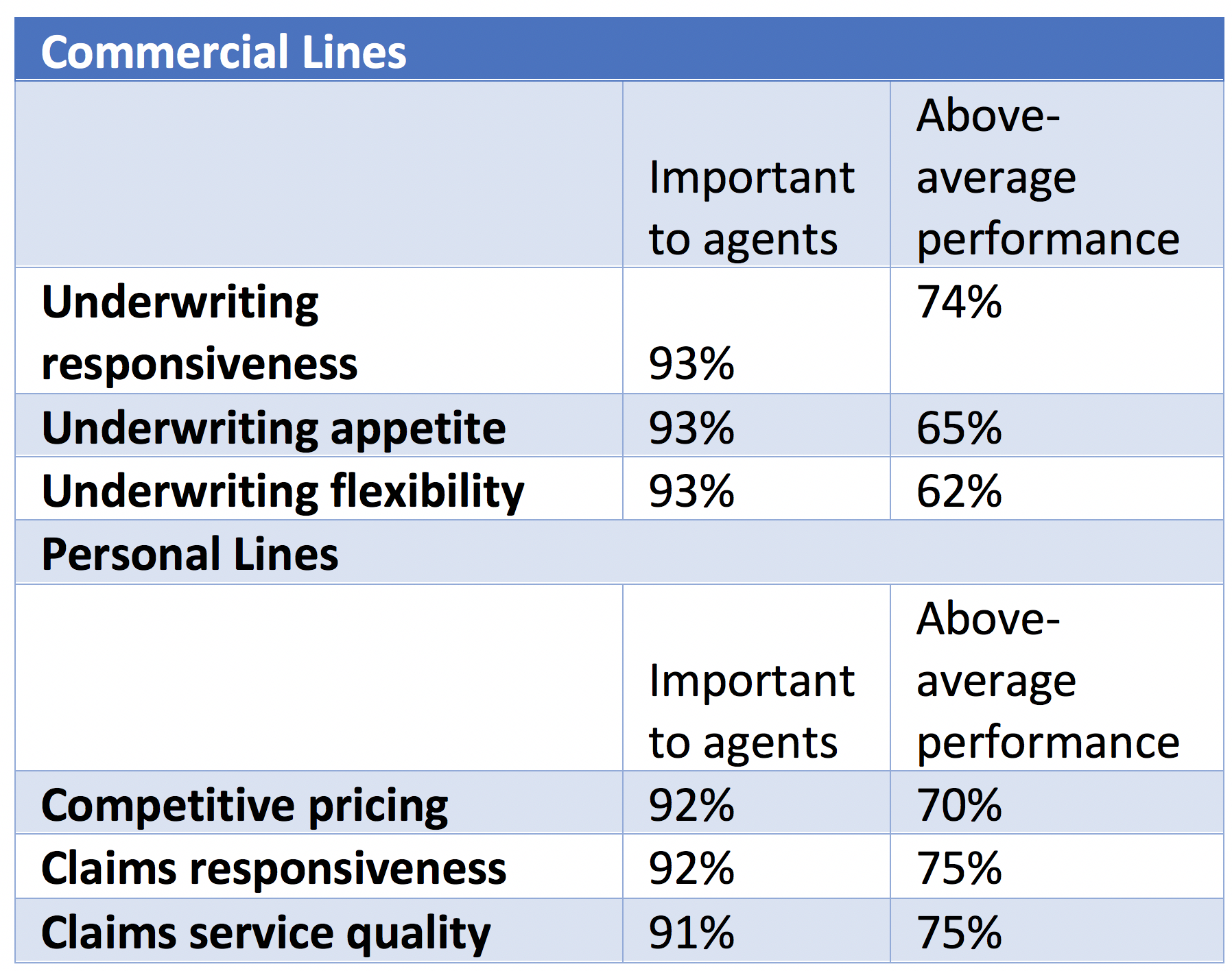 "We see a trend with underwriting performance, as we saw similar disconnects a year ago," said Josh Miller, research director of Channel Harvest. "Commercial-focused agents expect their top carriers to excel in all underwriting areas (responsiveness, appetite and flexibility), yet underwriting was not one of the highest scoring areas." Instead, agents gave their top carriers high marks for financial strength, brand reputation and customer service, Miller said.
In the 2017 Channel Harvest survey, personal lines-focused agents expected and received good claims service from their top carriers, Miller noted. And the story was similar in commercial lines when it comes to underwriting, as agents expected more than they received. "It's not surprising that underwriting is possibly the biggest challenge for commercial lines carriers and their agents in an era of more complex risks," he said. "If you look back a few years, that wasn't the case."
Five years ago, Channel Harvest found a near convergence between agent expectations and carrier performance. Commercial lines agents listed financial strength, claims quality and underwriting expertise as most important qualities in a carrier. Their assessment of actual performance was almost identical, with carriers excelling at the same three traits.
Personal lines agents in 2013 placed the most importance on financial strength and claims and reported their top carriers performed well in those areas. They also gave carriers high marks for underwriting, which landed near the bottom of priorities.
This year's Channel Harvest survey was conducted between Jan. 4 and March 16. Some 7,000 respondents ranging from principals to producers to CSRs answered 140 questions about personal lines and commercial lines carriers. The survey was designed with input from an advisory panel of carriers including regionals, super-regionals and nationals. Besides weighing in on the most important traits in a carrier, they also offered opinions on agency aggregators, growth and technology.